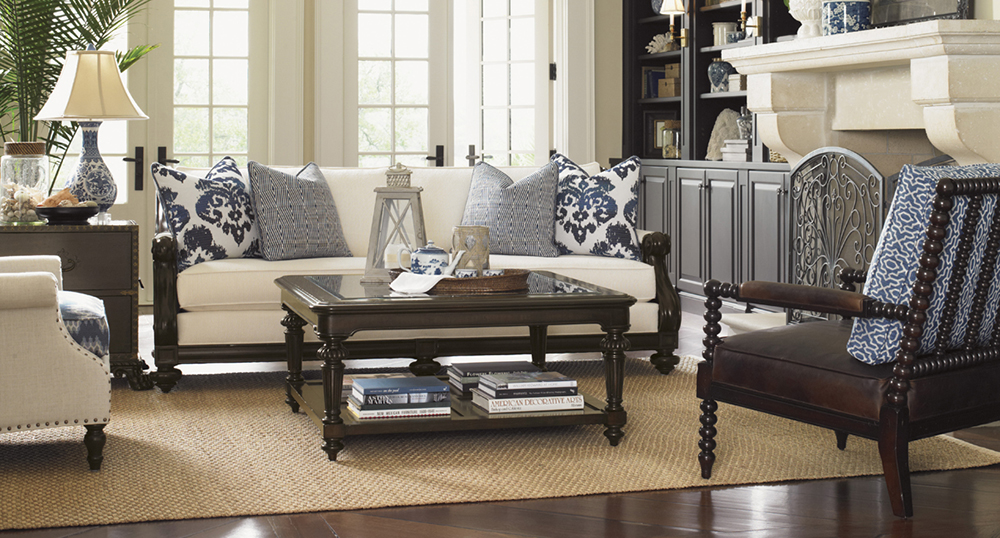 By simple definition, fabric is any woven material. Just as many different threads come together to create one material, many layers of fabrics come together to create a distinct style. In this post, we'll explore how to convey personal style by employing fabric.
Updated Classic
Acquired elegance is achieved by mixing traditional furnishings alongside more current fabrics and accent pieces. Freshen up classic designs without compromising timeless appeal by focusing on neutral patterns or prints.
Take, for example the Asbury Chair and Shelton Table from Coventry Hills. The neutral leopard print is updated, yet sophisticated. Bun feet and classic silhouettes keep the room from feeling overly contemporary.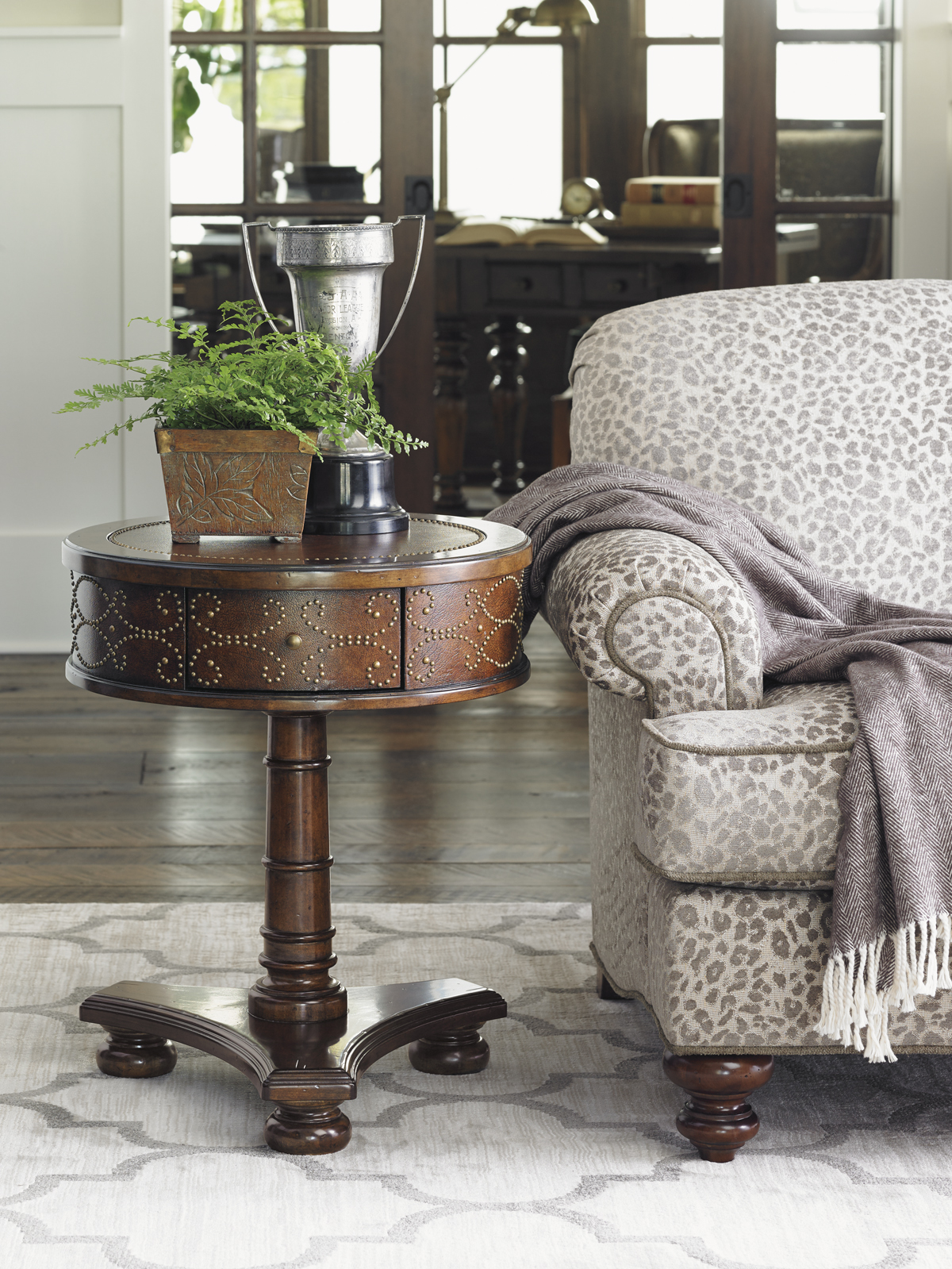 Playful, yet understated patterns add an interesting contrast to otherwise classic decor. Note in the example below how large scale furnishings in a traditionally dark finish anchor the room while lively leopard and paisley patterns update the space.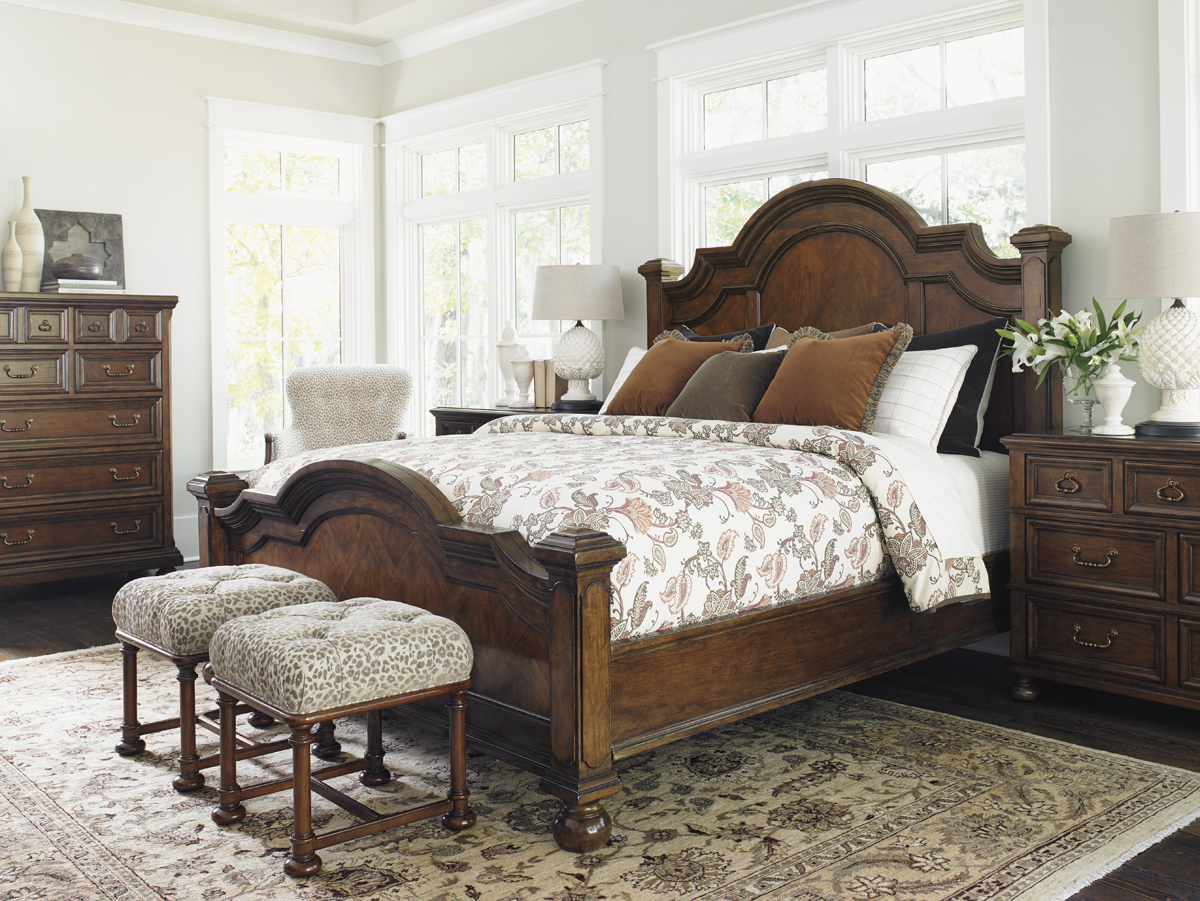 The Sumatra chair in the next example modernizes an otherwise traditional reading room set with wood paneling.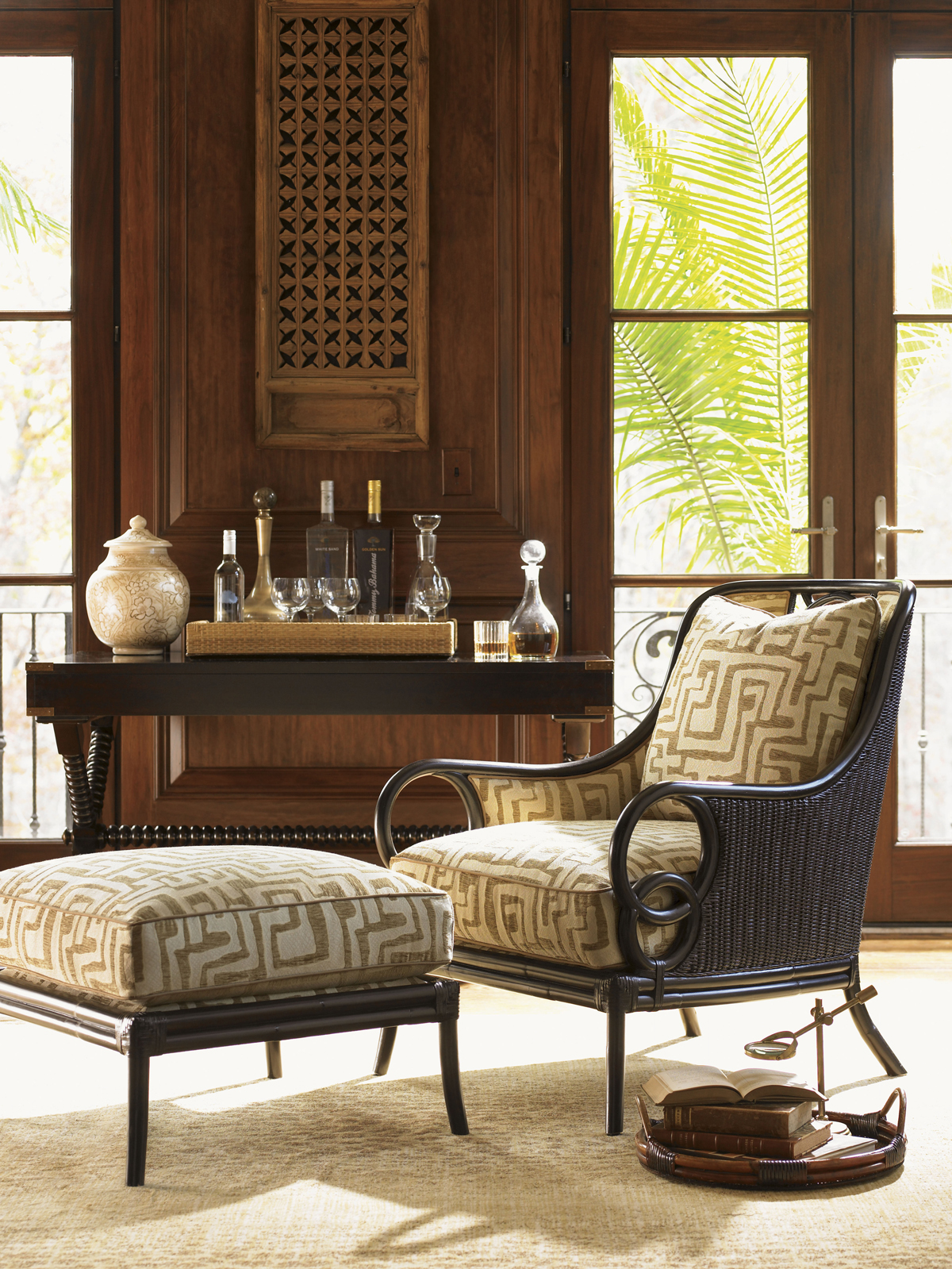 Current Contemporary
The hustle and bustle of today's life has encouraged a more minimalistic approach in fashion, furniture and everyday living. Keeping with this theme, we look at how fabrics aid in creating more current and streamlined spaces.
The Carrera collection offers a wide variety of contemporary and transitional pieces in muted tones. Adding fabrics with strong geometric prints and cooler, grey tones is an effortless way to transition into a more modern look.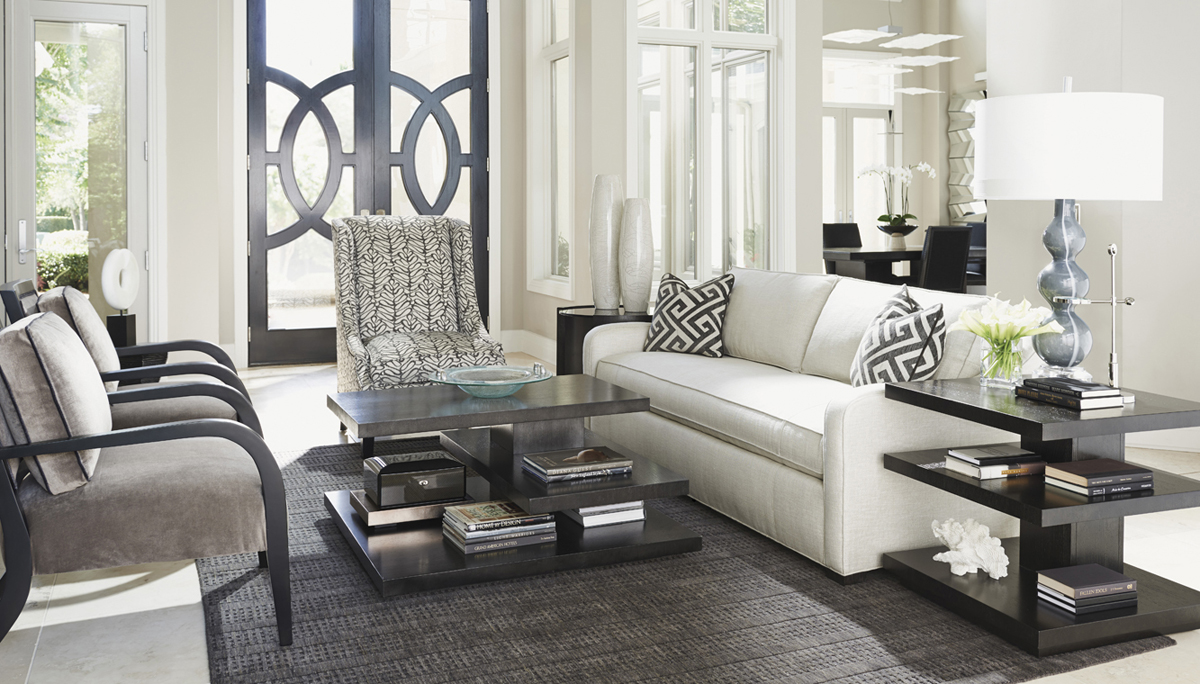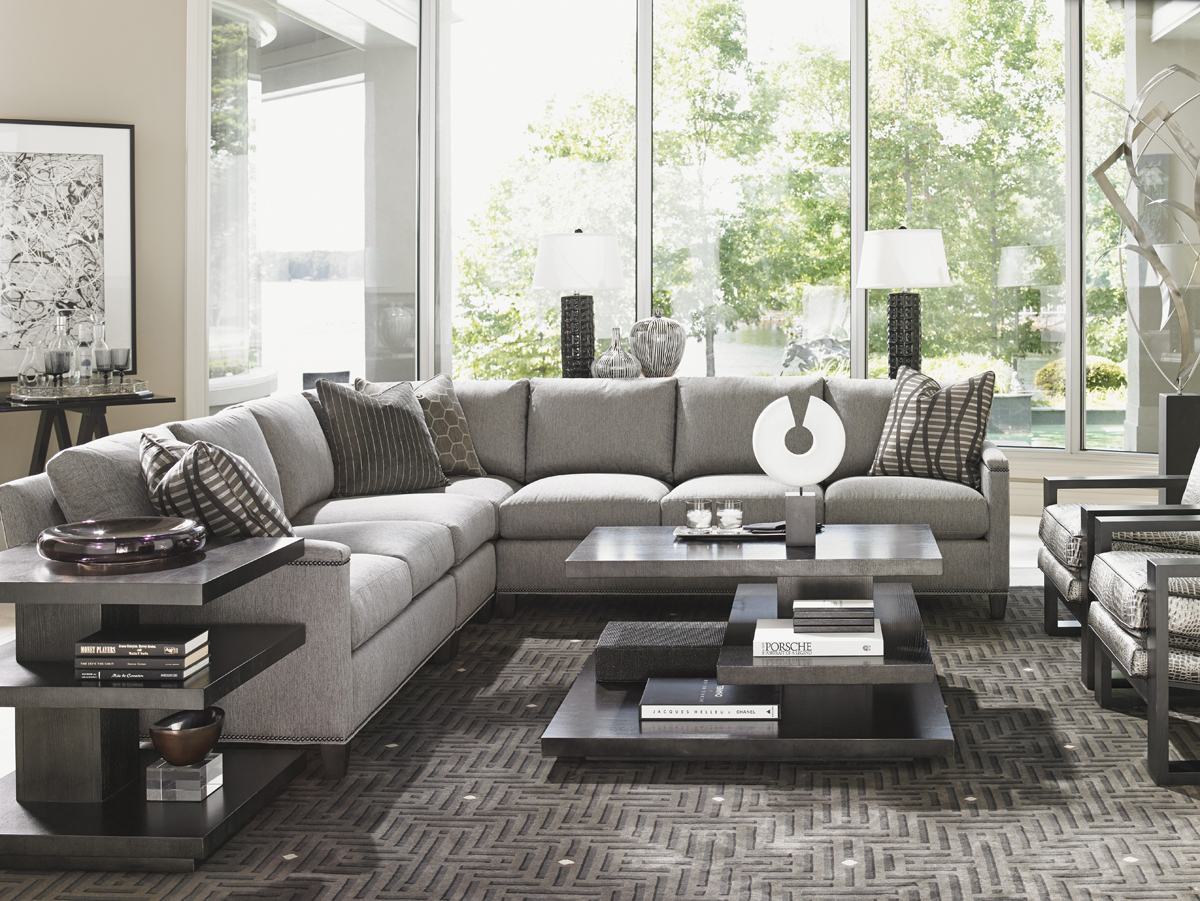 If desiring a more contemporary look, try adding heavier textures and supple velvets. The two chairs below highlight how texture, weight and pattern can influence the tone of a room. Clean lines complete the minimalistic spaces.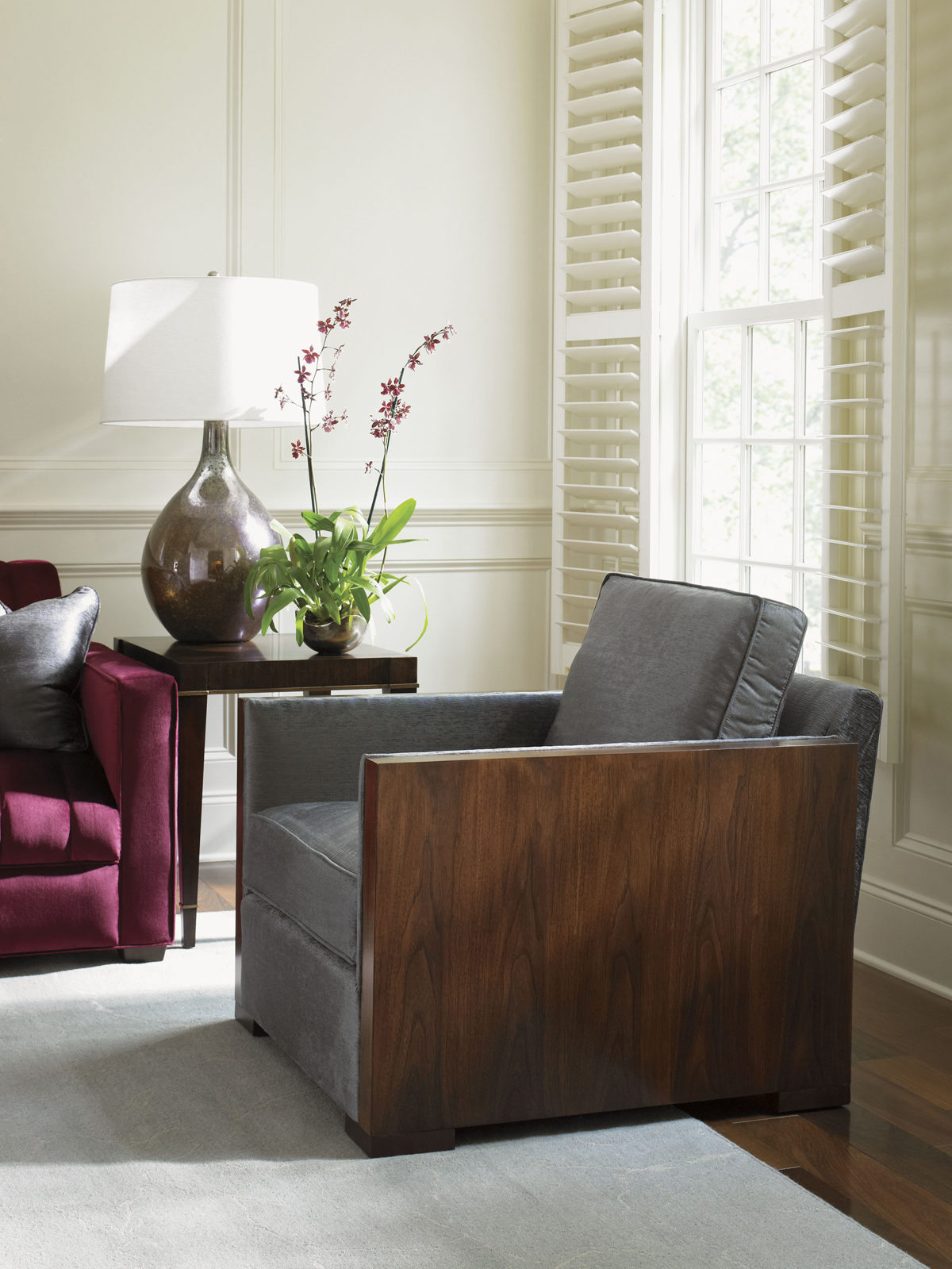 Casual Chic
The last look we'll explore is geared toward creating a refined space that is both welcoming and comfortable. To achieve a relaxed environment, start with a neutral base. From here add rich textures and bold pops of color.
The Bali Hai collection from Tommy Bahama offers a polished, casual look by incorporating a tangerine, relaxed stripe onto the accent chair and pillow fabrics. The subtle Harborside sofa creates a familiar feel while coral patterns and bright hues liven the room.
Accessorizing neutral upholstery with eclectic throw pillows and rugs can give personality to a room. It also allows for the space to be easily updated. Mixing bold stripes and small patterns can pair well with floral prints or medallions.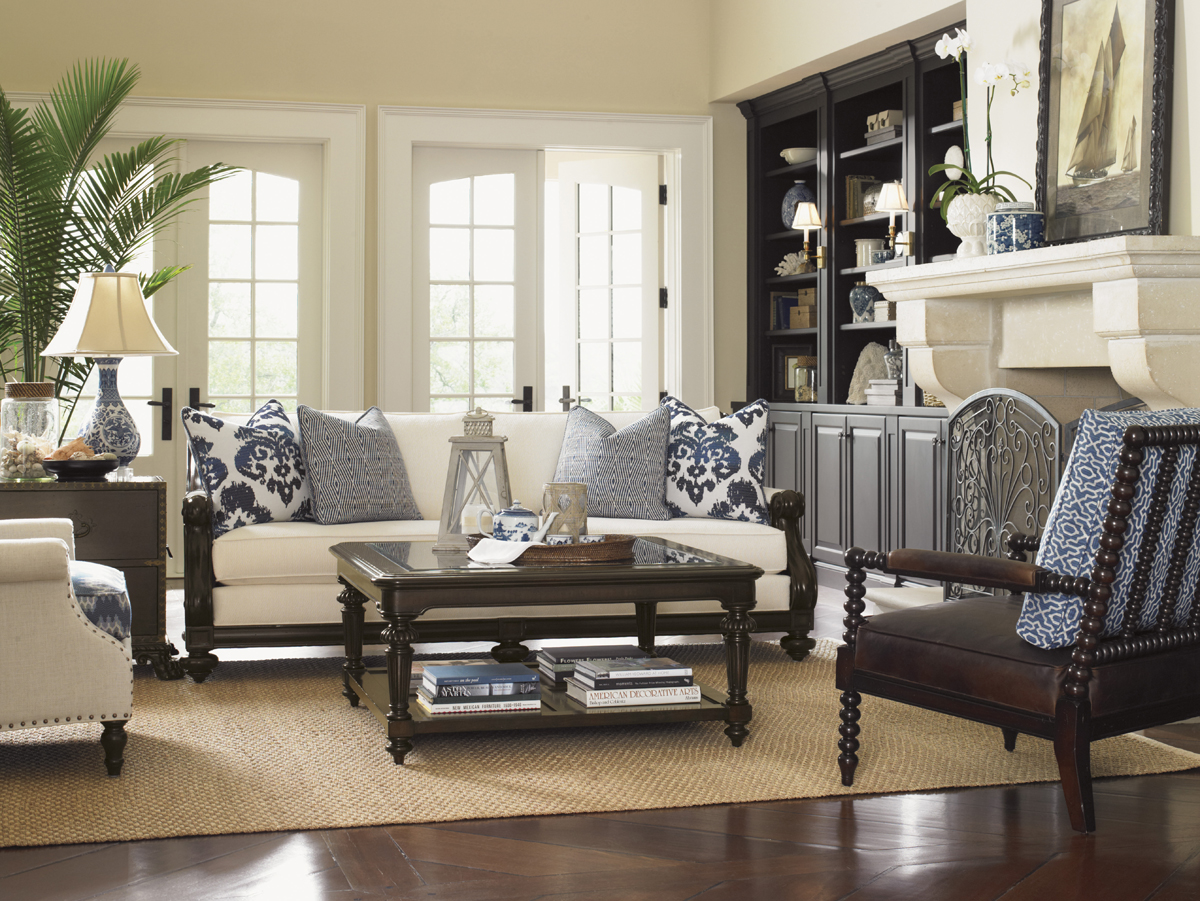 Slipcovers also offer a more relaxed approach to seating. Again, accessorized with ornamental accent pillows gives the room a chic feel.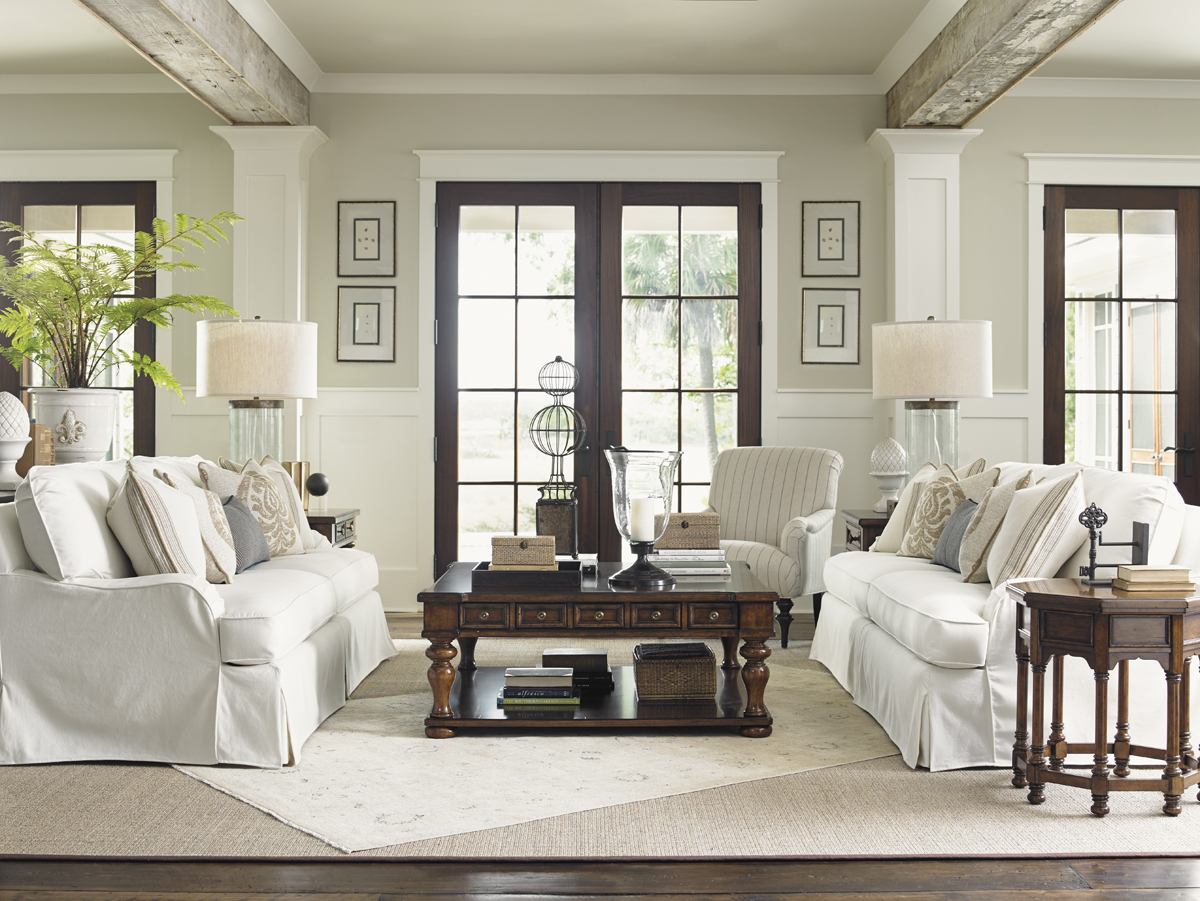 Now that we've shared our favorite ways to update spaces using fabric, how will you update your space in 2015?
Back to Blog