The following blog post is from Interior Design Camp founders Lori Dennis and Kelli Ellis. Internationally known from their appearances on HGTV, Bravo, NBC, Oxygen, TLC and Food Network, and articles in countless publications, Lori and Kelli have spent decades educating designers and design enthusiasts. Additionally Lori and Kelli are authors, brand ambassadors, furniture and product designers, public speakers, a sustainability expert, a design psychology expert and mentors to the design community. With their permission, we are reposting their blog highlighting heir time at our Lexington Showroom.
We just wrapped up our five-star Design Camp Breakfast at the grand Lexington Showroom and we couldn't help ourselves, so we toured the three level facility and found some fantastic new products that we know our Campers will LOVE!
We have to start off with the new Carrera line since Lexington was so nice to make these stylish notebooks for our Campers with the fabric used for this line. Now we can sit in their fabulous seating with our matching notebook! Gray and black are killing it this season and the Carrera line did an amazing job mixing metallic gray finishes to their sleek and contemporary Design.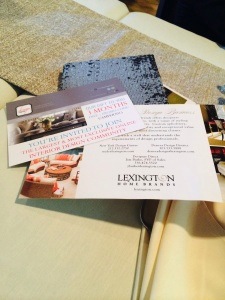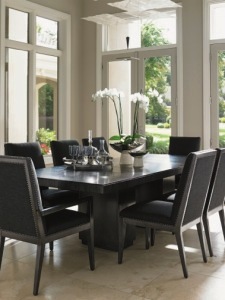 Of course we were also drawn to Sligh's new Bel Aire line. Lori and Kelli have made themselves quite comfortable! It's all glamour and sophistication translated to their home office and media room designs.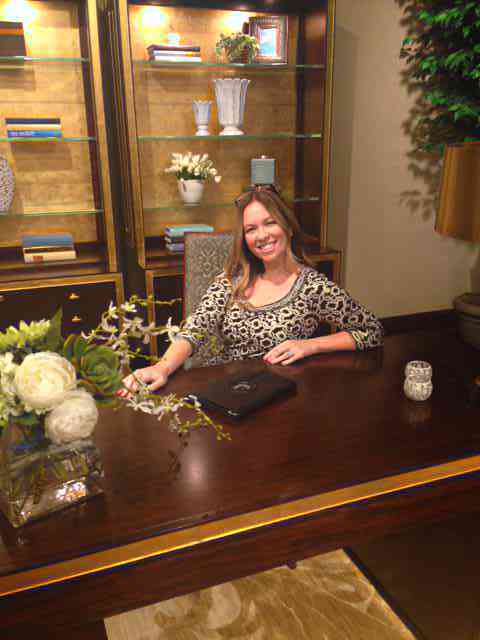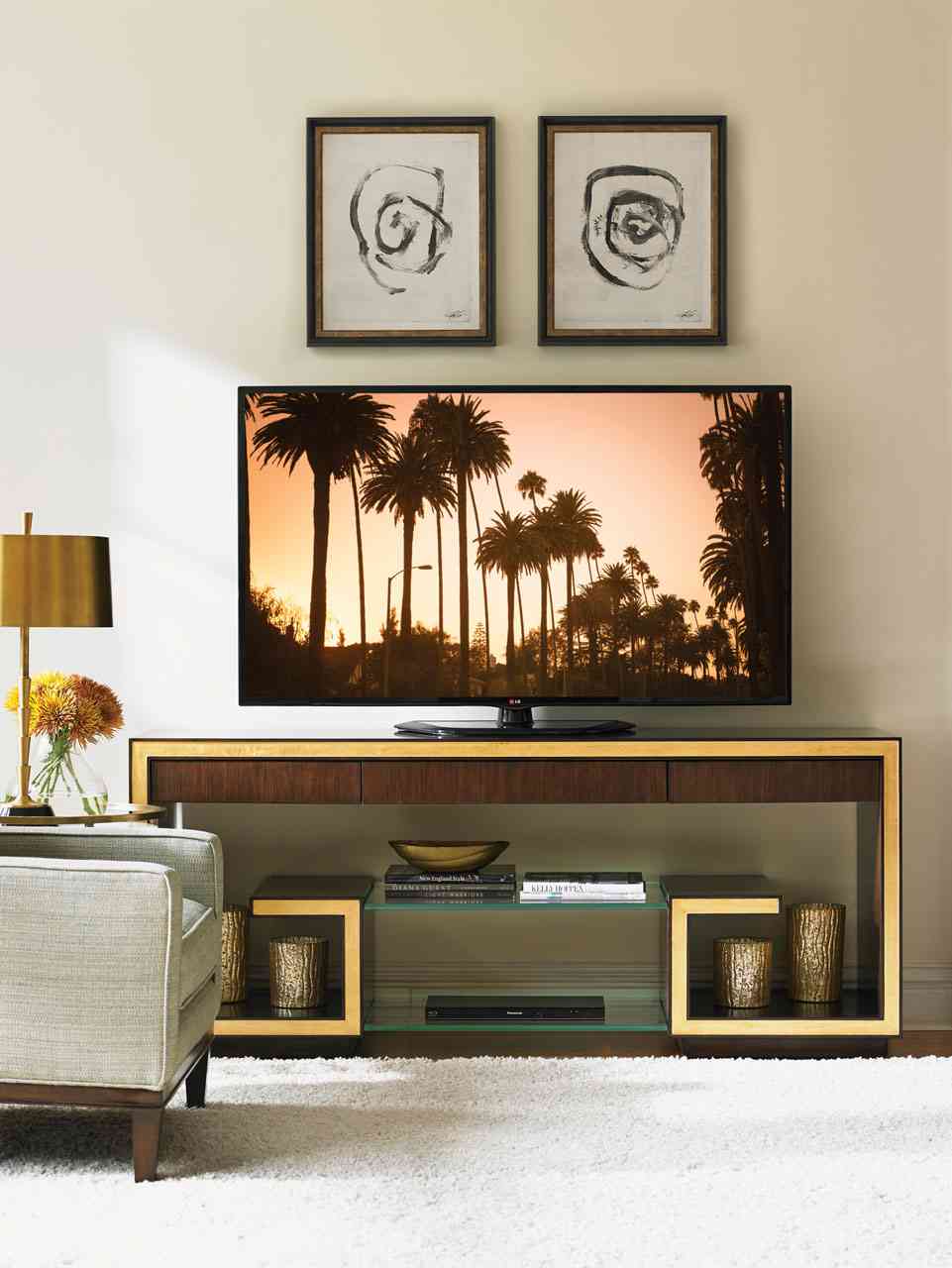 Lets move outside! We continue to see exterior spaces resemble interior spaces and Lexington's partnership with Tommy Bahama is no exception. The detail on the seating of this living room set is something you would see in your living room. Just another way vendors like Lexington are making your home bigger by maximizing your outdoor space.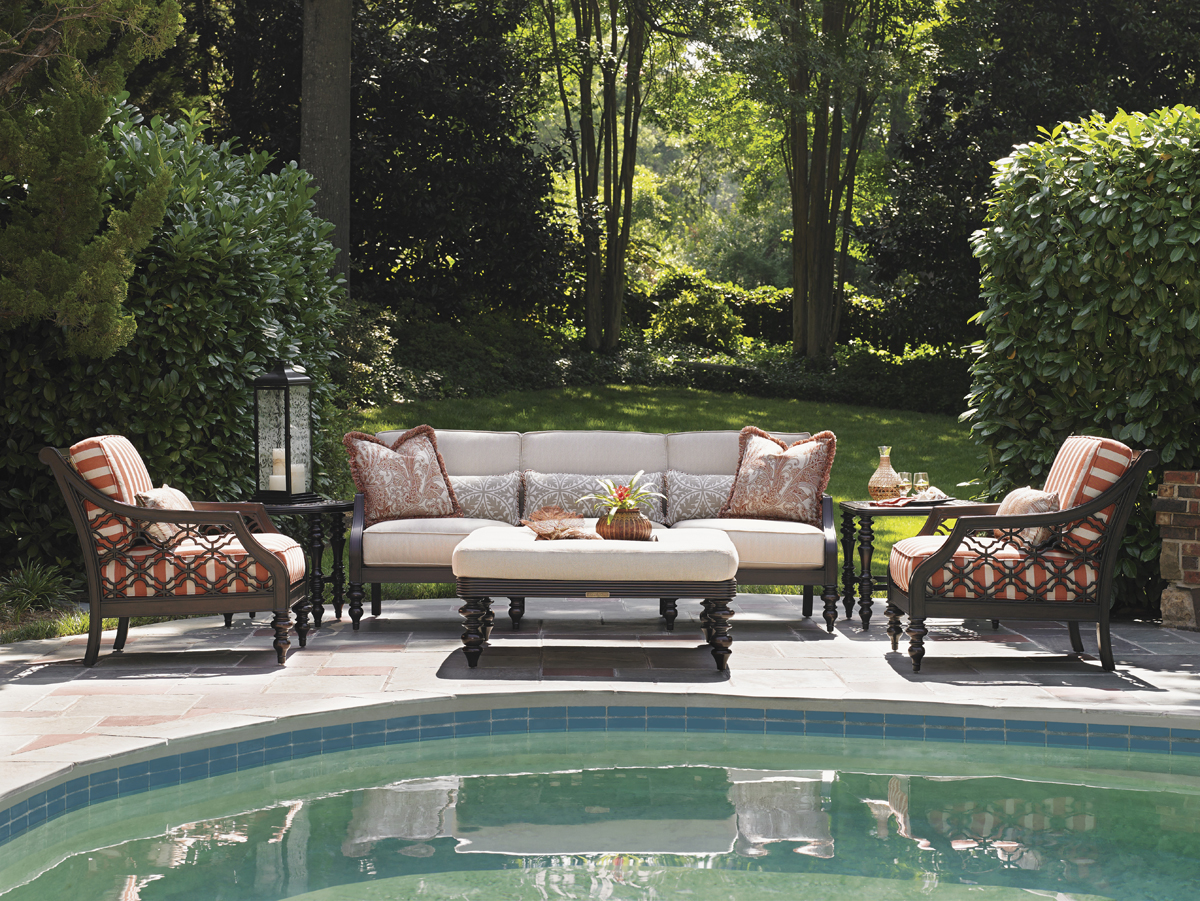 Stay tuned for more highlights from High Point Market!
Back to Blog