Have you ever walked into a room and thought, "something's missing"? You can't quite put your finger on it. There's a sofa you love, a couple of comfortable chairs, cocktail and end tables…but the room just doesn't seem quite finished. Well-placed and interesting accent pieces will give your room the extra sparkle it needs. Accent pieces do just that—they accentuate the décor, completing the look. Opt for unique pieces that add functionality as well as beauty. Trunks like this are not only stylish, but offer a perfect solution for concealed yet accessible storage. They are a particularly good choice for a home office or nook where clutter seems to accumulate. Trunks are ideal for storing those extra blankets and pillows at the foot of a bed as well.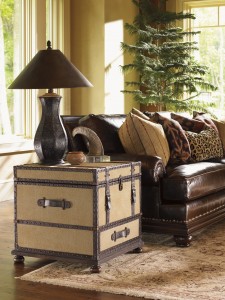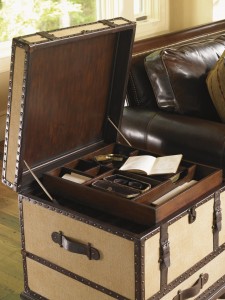 Screens are another versatile accent piece, perfect for creating separate spaces in larger rooms or simply dressing up empty corners. Designs range from casual to contemporary, but the visual draw is the vertical use of space. The example below features an elegant open quatrefoil pattern, allowing the natural light to flow through.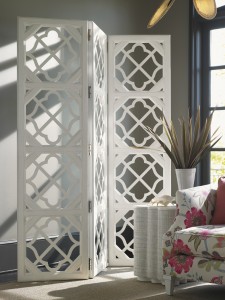 For more ideas, visit www.lexington.com.
Back to Blog